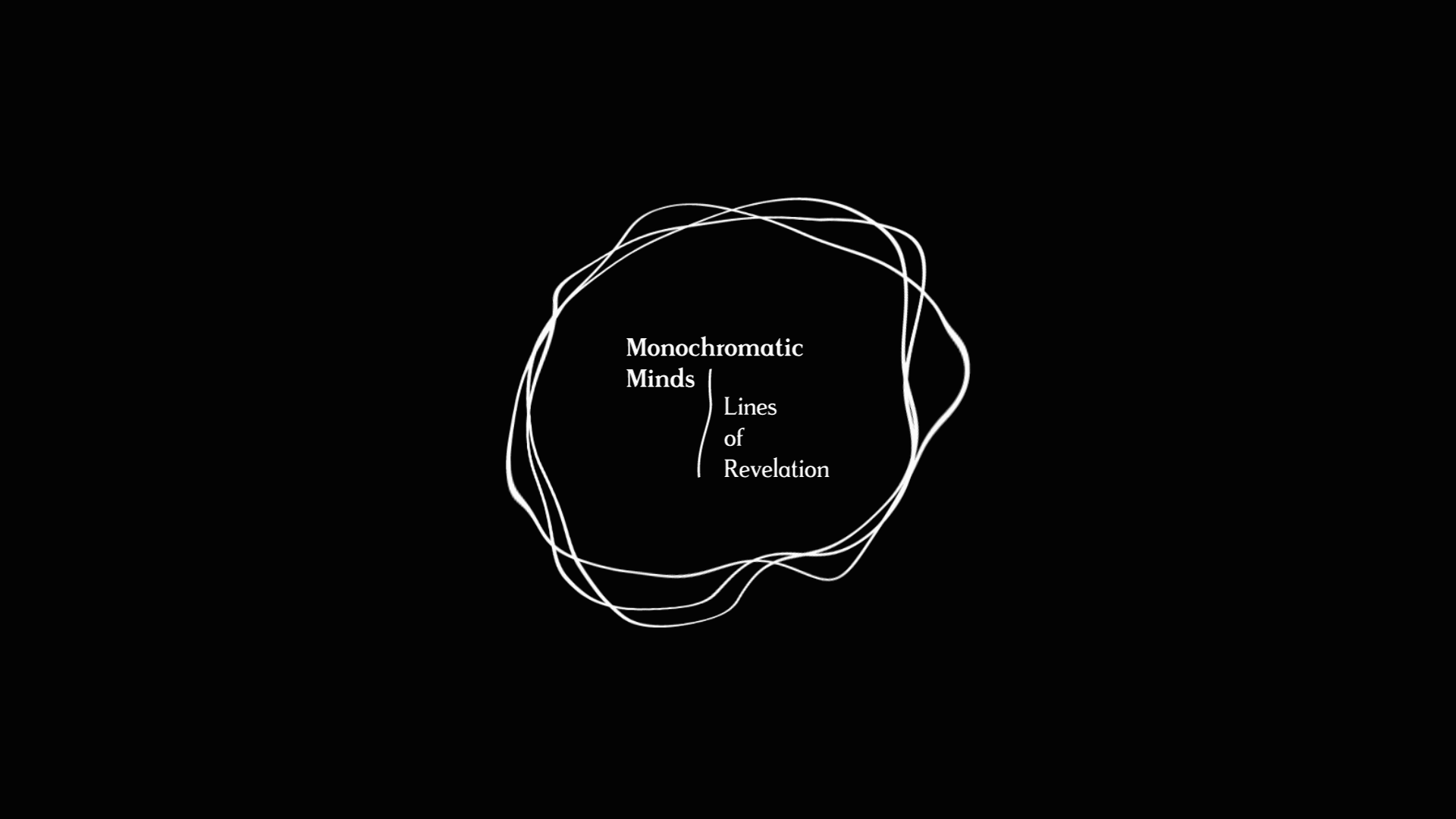 Monochromatic Minds: Lines of Revelation
The largest ever, monochrome exhibition of self-taught, disabled and outsider artists from around the world, by the Jennifer Lauren Gallery.

The aim of the Jennifer Lauren Gallery is to champion and exhibit international self-taught, disabled and overlooked artists who create works outside the mainstream art world and art history. It aims to showcase undiscovered talents and evolving artists, as well as internationally recognised artists commonly seen as outsider artists, whose authentic, raw and honest work speaks for itself.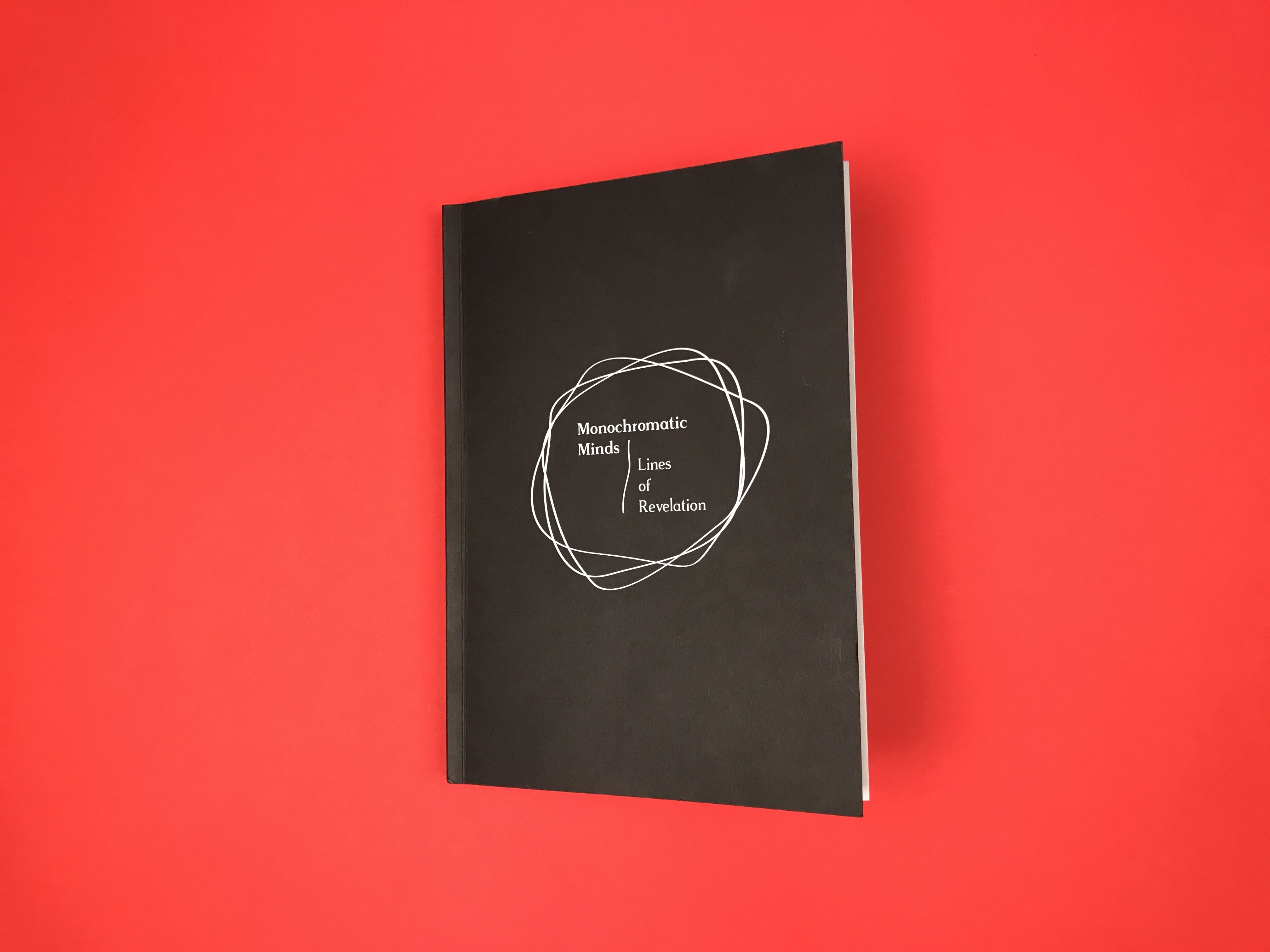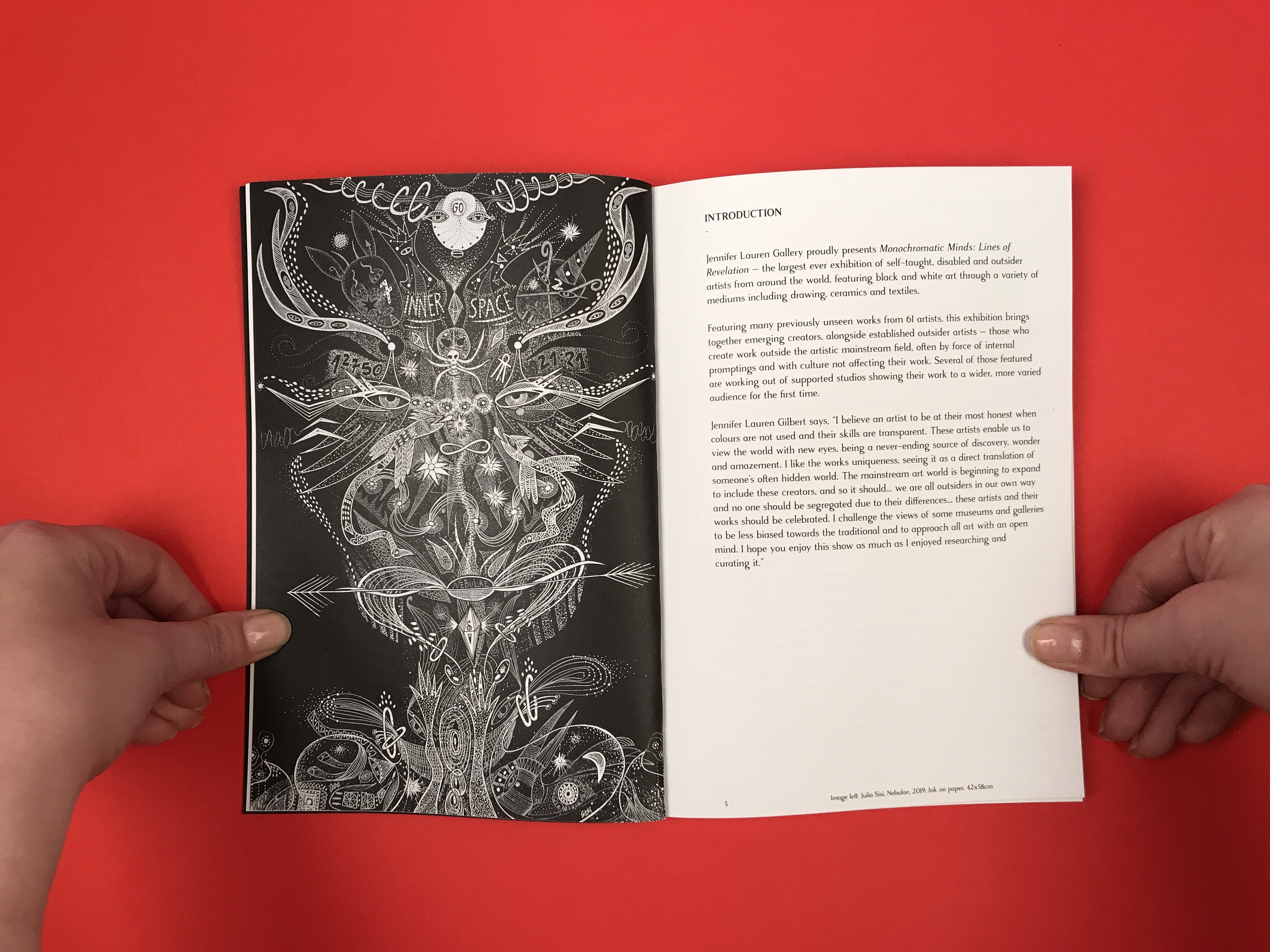 I was commissioned by Jennifer to create a visual identity and book for the exhibition. The 140 page book included works from the 61 artists involved, and was sold at the exhibition.